Contact Collision Specialists Inc
Professional help for all your auto body repair needs
At Collision Specialists Inc we make the repair process quick and easy. We take care of everything from working in harmony with your auto insurance company, to auto body repairs, auto detailing and auto glass repair and replacement; our collision auto body repair shop experts do it all! To Contact Collision Specialists Inc, call, send us a message, or stop by today.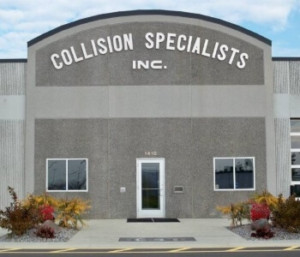 Collision Specialists Inc are seeking applications from experienced body, refinish, blueprinting, and estimating and apprentice technicians. Collision repair graduates should apply. We are looking for self-motivated, team orientated individuals to join our fast paced collision shop. Duties are specific to positions applied for and valid drivers' license is required.
Collision Specialists Inc proudly serves the auto body and collision repair needs of Austin MN area including Albert Lea, Owatonna, Rochester, Mason City, Waseca, Faribault and Northfield MN.